Monthly Payment Calculator
Find your monthly payment
What does a monthly mortgage payment look like for you? Get an estimate with some basic information.
Show Advanced Fields
Hide Advanced Fields
Estimated Monthly Payment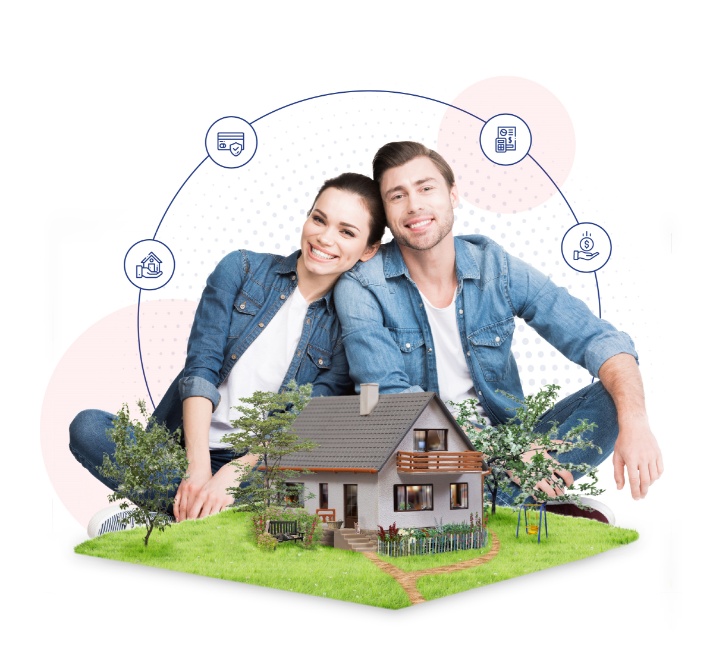 How is my monthly payment calculated?
How This Monthly Payment Calculator For Texas Mortgages Works
Welcome to Texas United Mortgage's Monthly Payment Calculator, your convenient tool to estimate your monthly mortgage payment. Whether you're a first-time homebuyer or looking to refinance your existing mortgage, this calculator will help you determine an approximate monthly payment based on your loan details.
How is my monthly payment calculated?
We'll start with the basics: the loan amount and interest rate. But there are other costs that you'll need to consider!
You can use the advanced fields to include property insurance, property tax, and HOA fees, if applicable. Understanding how your monthly mortgage payment is calculated is essential when planning your budget.
Various factors contribute to the calculation, including the loan amount, interest rate, loan term, and property taxes. By inputting these details into our calculator, you can quickly assess your financial commitment.
Find your monthly payment
Using our Monthly Payment Calculator is a breeze. Follow these simple steps to determine your estimated monthly payment:
Loan Amount: Enter the amount you plan to borrow for your home purchase or refinance.
Interest Rate: Input the current interest rate you expect to secure for your mortgage.
Loan Term: Choose the length of time you anticipate taking to repay your mortgage, typically ranging from 10 to 30 years.
Property Taxes: Enter the annual property tax amount for the property you are considering or currently own.
Property Insurance: This is your homeowner's insurance for the property you're purchasing.
HOA Fees: Add these fees, if applicable.
What does a monthly mortgage payment look like for you?
Once you've entered the necessary information, our Monthly Payment Calculator will provide you with an estimated monthly mortgage payment and a pie chart breakdown.
This figure will help you gauge how much you need to allocate from your monthly budget towards your mortgage.
Remember that this estimate does not include additional expenses such as private mortgage insurance (if applicable) or other fees. These factors can vary depending on your location and the specific property, so it's essential to consult with your mortgage advisor for a comprehensive breakdown of your expenses.
Get an estimate with some basic information
Our Monthly Payment Calculator is designed to give you a quick estimate based on basic information. However, for a more accurate assessment tailored to your unique financial situation, it's recommended to consult with one of our experienced mortgage professionals.
By discussing your specific needs and goals, we can provide you with a comprehensive analysis of your mortgage options. Our team at Texas United Mortgage is committed to helping you make informed decisions and find the right mortgage solution that suits your financial objectives.
Get pre-approved for a mortgage today!
If you're ready to take the next step towards homeownership, we encourage you to get pre-approved for a mortgage. Pre-approval not only strengthens your position as a serious buyer but also helps you understand your budgetary limits and streamlines the homebuying process.
At Texas United Mortgage, we offer a simple and hassle-free pre-approval process. Our team of mortgage experts will guide you through the application, review your financial documents, and help you secure a pre-approval letter, putting you one step closer to owning your dream home.
Take advantage of our Monthly Payment Calculator today to get an estimate of your monthly mortgage payment. When you're ready to explore your mortgage options further or get pre-approved, our team at Texas United Mortgage is here to assist you every step of the way. Contact us today to begin your homeownership journey!